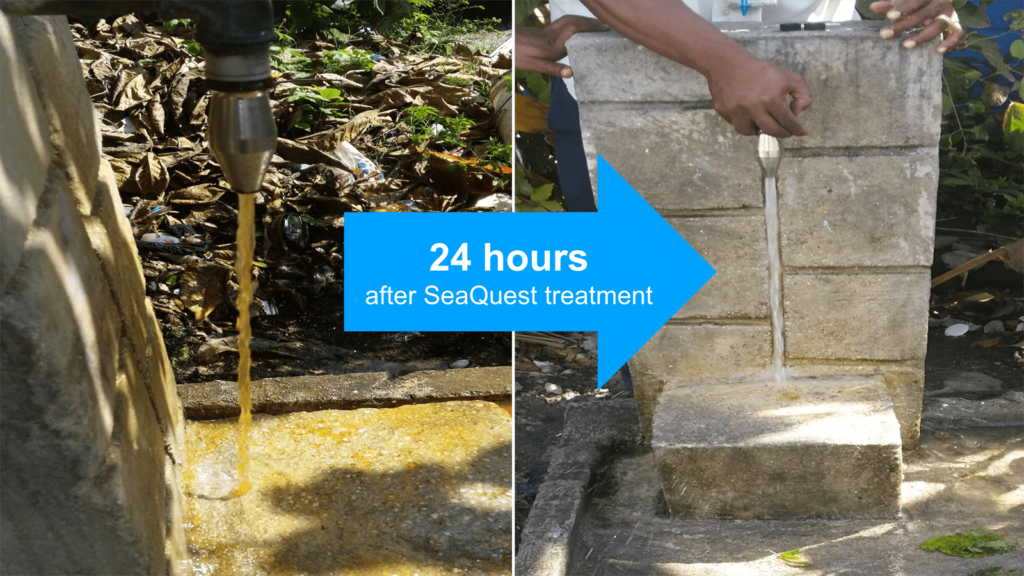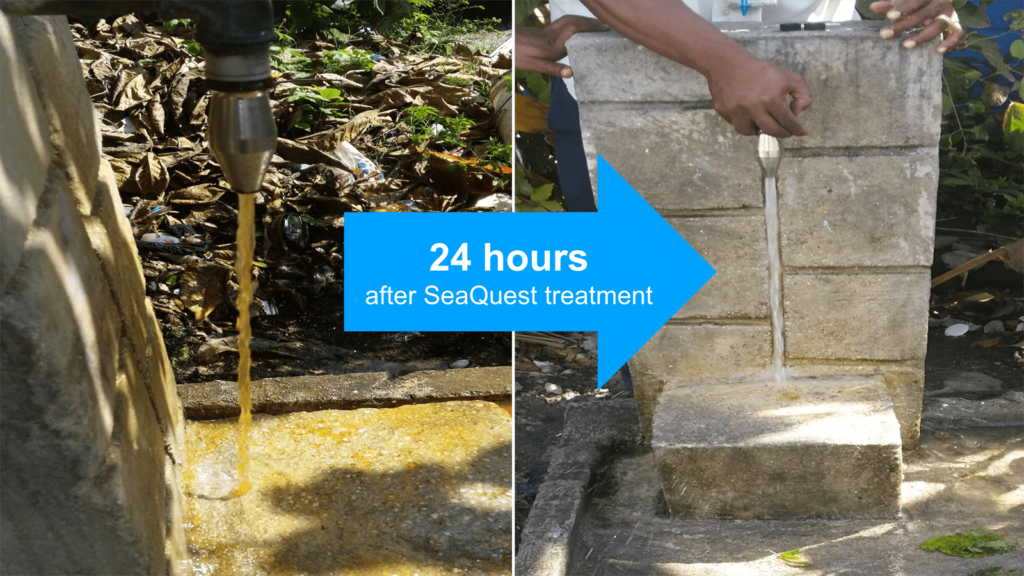 In the Bahamas, like in many parts of the Caribbean, Central, and South America, reverse osmosis desalination plants are used to produce drinking water. The problem is RO water is highly corrosive and attacked the iron distribution piping, which is very old in many cases. SeaQuest was used to treat RO water and reduce corrosion, which increased chlorine residuals, eliminated red water complaints, and allowed for customers to bypass their in-home iron filters.
Without using SeaQuest, iron corrosion was contributing 1.4 ppm of iron to the water
This led to an inability to produce free chlorine residuals because the bleach was being consumed by the iron
SeaQuest was used and within 24 hours the iron levels were eliminated
Chlorine residuals were then able to be maintained at 1.2 ppm
There was a mechanical failure in the SeaQuest feed system, and within another 24 hours the iron levels began to increase while the chlorine residual began to plummet. The pump was fixed and the system was maintained, however, this shows the dramatic effect SeaQuest (or lack of SeaQuest) can have on corrosion!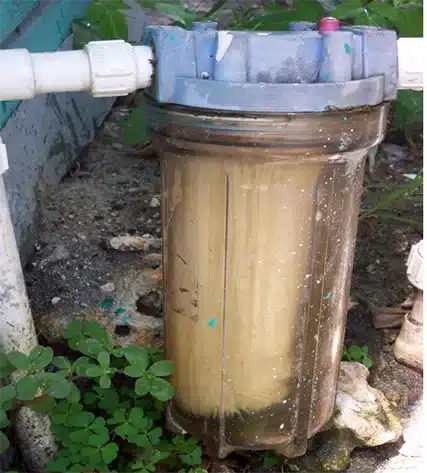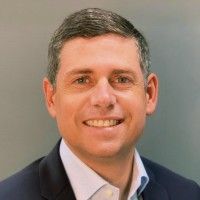 Dave is the Vice President and General Manager of AquaSmart, and a Chemical Engineer.