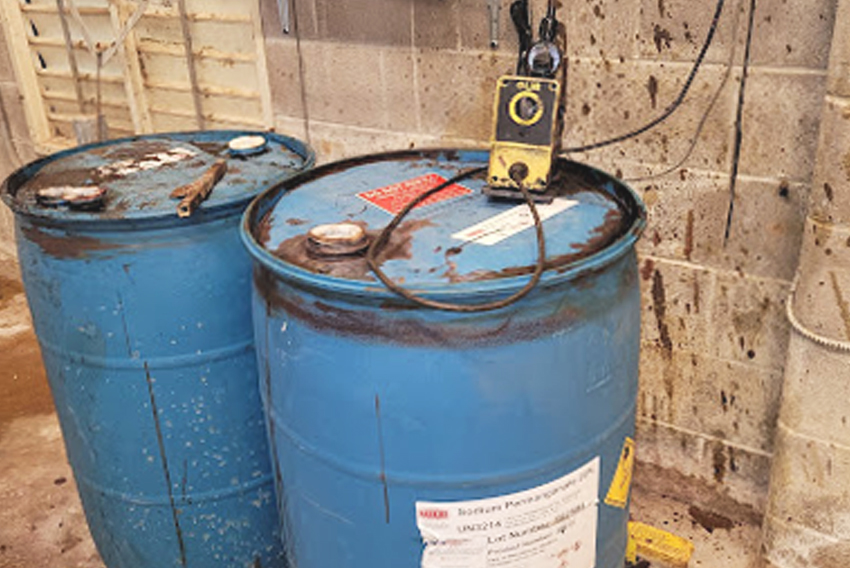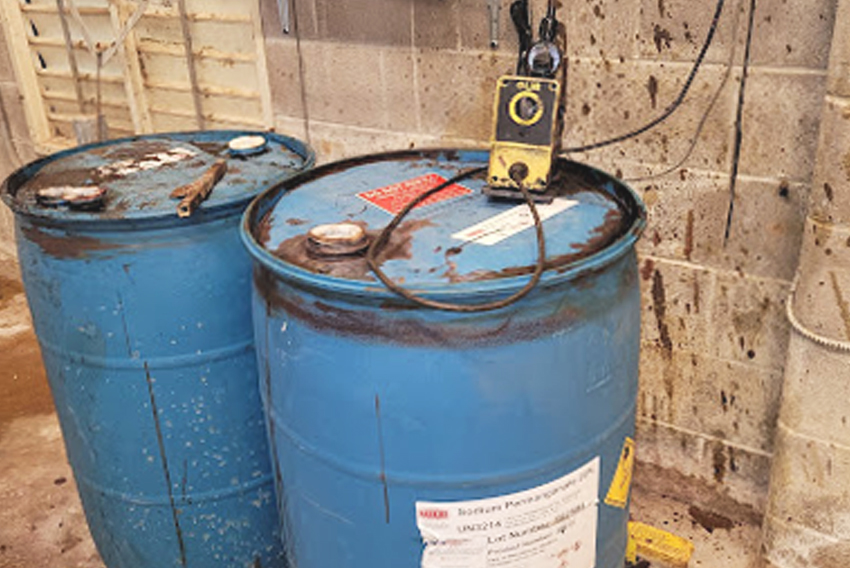 The SeaQuest Solution
Since SeaQuest is stable in liquid form at very high pHs, it can be added directly to bleach tanks to prevent bleach line clogging. Typically 1 gallon of SeaQuest is needed for every 1,000 gallons of bleach.
Additionally, SeaQuest is non-hazardous and does not have viscosity, temperature, or stability concerns. As a result, SeaQuest can be easily and reliably fed into water treatment systems without the need for continuous maintenance.
What leads to Hard to Feed Chemicals ?
Many commonly used water treatment chemicals possess properties which make them difficult to feed. Items like bleach, caustic, and lime are produced at a very high pH, and subject to rapid degradation. As a result feed lines can become plugged with scale, creating the need for continuous maintenance and dosing inconsistency.
Other items such as potassium permanganate stain easily, causing a poor visual appearance. Items such as sulfuric acid, phosphoric acid, and other hazardous chemicals require complex feed systems to ensure operators are protected at all times.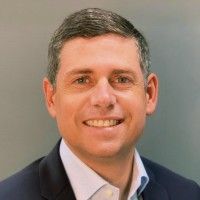 Dave is the Vice President and General Manager of AquaSmart, and a Chemical Engineer.